• napping • relaxation • sleep tips
  Good rest doesn't just happen at night! As adults, we often forget that some solid shuteye during the day can do just as much good as hitting our snooze button a few extra times in the morning (if not more!). Studies show that there are many benefits to adding a nap to your schedule, even past adolescence.  Improve Your Mood Naps are a serious mood booster! According to the National Sleep Foundation, napping can improve your mood, alertness, and overall performance ("Napping", Sleep Foundation). Just taking ten minutes a day to rest can leave you feeling more cheerful and...
---
As June continues and everybody's getting excited about summer, warmer weather, and longer days— which, we might just happen to think is a 
great
reason to break out your Silk sleep mask— I, and 
SleepSwag
 as well, want to to take a moment to recognize the importance that June isn't just the start of summer but also national pride month!
---
• restful sleep • silk sleep mask • travel tips
Views out of an airplane window aren't just in our daydreams anymore, and we are beyond ready to pack our bags! After over a year of travel restrictions, regulations are being lifted as vaccination percentages rise. Now more than ever, taking care of yourself while you're on the road (or on a plane) is crucial. While your hand sanitizer and face masks are a must, what other items are essential for the 2021 jet-setting, self-care specialist?     Privai Hand Lotion  With frequent use of hand sanitizer, there is no denying that your hands are probably a little on the...
---
• crystal infused • lavender eye pillow • made in the USA • relaxation • silk • sleep
Have you ever wondered why it feels so great to have a little weight on your eyelids? If you have used an eye pillow, you know the feeling! It turns out that the weight of an eye pillow has many benefits that go beyond just blocking out light when you're trying to catch a few zzz's.  These luxurious little pillows help with getting better sleep, ease anxiety and stress, and can even alleviate some health issues. Beyond these benefits, studies have shown that eye pillows affect certain nerves and your brain in positive ways.  1. The Vagus Nerve The Vagus...
---
• aromatherapy • lavender eye pillow • made in the USA • relaxation • restful sleep • silk sleep mask • sleep • sleep tips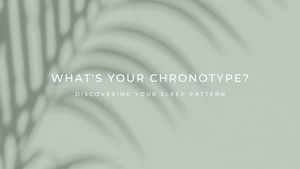 Are you an early riser? A snooze button specialist? A midday napper? An early bedtime expert? These sleep behaviors are not just personal preferences but are actually preconditioned circadian patterns. Your sleeping patterns are classified with "chronotypes", which define individual levels of activity, alertness, and rest rhythms throughout the day (Casper). Your chronotype is measured through your body's biological clock and falls into one of four categories: The Bear, Wolf, Lion, or Dolphin. Understanding your personal chronotype can help you identify and accept your body's natural rhythm and schedule, rather than forcing sleep patterns that just don't work for you....